<![if !vml]>

<![endif]>
Here are the Dead Speakers of the House of the United States House of Representatives that I have so far. As of today, I have 8 of the 47.
---
Jonathan Dayton
Federalist
New Jersey
4th Speaker of the House
Born: October 16, 1760 in Elizabethtown (Elizabeth), New Jersey
Served: December 7, 1795 to May 15, 1799
Died: October 9, 1824 in Elizabethtown (Elizabeth), New Jersey
Buried: Saint John's Episcopal Church, Elizabeth, New Jersey
<![if !vml]>
<![endif]> Dayton was born in Elizabethtown (now Elizabeth) in New Jersey. He was the son of Elias Dayton, a merchant who was prominent in local politics. He graduated in 1776 from the College of New Jersey (now Princeton University). During the Revolutionary War, Dayton served under his father in the 3rd New Jersey Regiment and attained the rank of captain by the age of 19. In the spring of 1776 the 3rd New Jersey Regiment, with 16-year old Dayton, were sent to support an invasion of Canada, but were diverted to New York's Mohawk Valley where Colonel Dayton was put in charge of constructing fortifications to protect the colonists from Loyalist and Indian insurrections. These fortifications included Fort Dayton in what is now Herkimer, New York. The regiment would see action at the Battle of Valcour Island, New York Campaign, Battle of Brandywine, Battle of Germantown, Battle of Monmouth, Sullivan Expedition and the Battle of Springfield.

After the war, Dayton studied law and established a practice, dividing his time between land speculation, law and politics. After serving as a delegate to the Continental Congress and Constitutional Convention (of which he, at age 26, was the youngest member to sign the Constitution of the United States), he became a prominent Federalist legislator. He was a member of the New Jersey General Assembly from 1786-1787, and again in 1790, and served in the New Jersey State Council (now the New Jersey Senate) in 1790. He married Susan Williamson and had two daughters.

Elected to the U.S. House of Representatives in 1789, he did not take his seat. In 1791, he was elected again and this time served. He served as Speaker of the House for the Fourth and Fifth Congress. Like most Federalists, he supported the fiscal policies of Alexander Hamilton, and suppression of the Whiskey Rebellion. He supported the Louisiana Purchase and opposed the repeal of the Judiciary Act of 1801.

Dayton met with Aaron Burr, a political pariah at this time, in Philadelphia and became involved in a "conspiracy" in which Burr later had been accused of intending to conquer parts of what is now the western United States (Burr was later found not guilty in a treason trial) An illness prevented Dayton from accompanying Burr's aborted 1806 expedition, but in 1807 Dayton was arrested for treason. He was released and never brought to trial but his national political career never recovered.

After resuming his political career in New Jersey, he died in 1824 in his hometown and was interred in an unmarked grave in the churchyard of St. John's Episcopal Church on Broad Street in Elizabeth. In 1860, the church was torn down and a newer larger neo-Gothic style one, with a 126-foot tower, was built in its place. Dayton's grave is beneath the new church

The city of Dayton, Ohio, was named after him because he owned 250,000 acres of land in Ohio and because he supported the building of the Miami Canal. However, Dayton never set foot in the city.
Saint John's Episcopal Church
Did Aaron Burr Really Try to Take Over Half of America?
---
John Bell
Democrat
Tennessee
16th Speaker of the House
Born: February 15, 1797 in Nashville, Tennessee
Served: June 2, 1834 to March 4, 1835
Died: September 10, 1869 in Dickson County, Tennessee
Buried: Mount Olivet Cemetery, Nashville, Tennessee
<![if !vml]>
<![endif]> My wife Debbie and I took a trip to Nashville, Tennessee in August of 2007 for a week vacation. While we were in Nashville, we got to visit two more dead presidents along with two dead Speaker's of the House. On our first day, Monday morning April 9, we drove to the state capital building to get James Knox Polk, the 28th Dead President in my collection. Later that week, we visited the Hermitage and got Andrew Jackson. We also drove one cloudy morning to Mount Olivet Cemetery to get the Speaker's. John Bell was the first and later we found Jo Byrns.
Bell was born in Mill Creek, a hamlet near Nashville, Tennessee. He was the son of local farmer Samuel Bell and Margaret (Edmiston) Bell. His father was a blacksmith and farmer. He graduated from Cumberland University in 1814 and studied law. He was admitted to the bar in 1816 and established a prosperous practice in Franklin. Entering politics, he successfully ran for the Tennessee State Senate in 1817. After serving a single term, Bell declined to run for reelection and instead moved to Nashville. He was elected to the 20th Congress in 1826, defeating Felix Grundy, who had the support of presidential candidate Andrew Jackson.

He served Tennessee's 9th congressional district in the U.S. House of Representatives from 1827 to 1841. At first a strong supporter of Andrew Jackson, Bell broke with the Jacksonian Democrats in the fight over the controversial Bank of the United States. He served as Speaker of the House from 1834 to 1835. He was defeated for the post several other times by his rival and fellow Tennessean James K. Polk. Bell also served several terms as the chairman of the Committee on Indian Affairs and served on the Committee on Judiciary.

Bell then served briefly as Secretary of War under William Henry Harrison and John Tyler in 1841, but then resigned along with the rest of the Cabinet in protest at Tyler's vetoes of Whig bills. He returned to Tennessee and invested in railroads and manufacturing interests, while politically opposing Polk, who won the presidency in 1844 but failed to carry Tennessee through Bell's efforts. In 1847, Bell returned to local politics, being elected to the State House of Representatives. His majority Whig Party selected him for the United States Senate, where he served until 1859. A reluctant supporter of the Compromise of 1850, Bell was only one of two Southern senators (the other being Sam Houston of Texas) to vote against the Kansas-Nebraska Act.

Bell married twice, first to Sally Dickinson and then to Jane Yeatman after Dickinson's death.

<![if !vml]>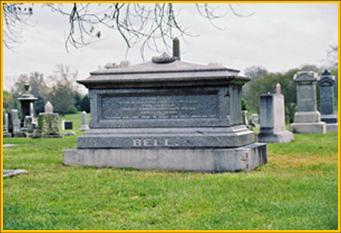 <![endif]> After the collapse of the Whig Party in the 1850s, Bell was among the leaders of the small group (mostly border state and middle state Whigs) who attempted to preserve the Whig Party in another form, and became the Presidential candidate of the United States Constitutional Union Party. The moderate party was formed from a group of southern Whigs who joined with nativists from border states like Tennessee. They supported slavery but opposed secession.

Abraham Lincoln of the Republican Party won the United States Presidential election of 1860 in the face of a four-way split of the votes. Bell won 39 electoral votes (13%) and 592,906 popular votes (13% of the total; 39% of Southern popular votes). Lincoln was not on the ballot in several southern states. Bell carried Virginia, Kentucky, and Tennessee, largely as a result of the division of fracture of the Democratic Party between John C. Breckenridge (representing the South) and Stephen A. Douglas (representing the North), but received less than 3% of the vote in Northern states.

Initially opposed to secession, he traveled to Washington, D.C. to meet with President Lincoln. Bell was initially successful in helping hold Tennessee in the Union after states in the Deep South seceded. However, after the secessionist firing on Fort Sumter in South Carolina and Lincoln's call up of troops in response to this attack, Bell reluctantly accepted Tennessee's subsequent secession and retired from politics, his spirit broken and in ill health. He joined a group of investors in saltworks and ironworks, purchasing a shared interest in the Cumberland Furnace near Charlotte, Tennessee. However, most of his businesses were severely damaged or ruined during the Civil War. In 1869 Bell died at his home at age 72 on the banks of the Cumberland River, near the Cumberland Furnace not far from Dover, Tennessee. His son-in-law was Confederate Congressman Edwin Augustus Keeble.
---

James Polk
Democrat
Tennessee
17th Speaker of the House
Born: November 2, 1795 in Mecklenburg County, North Carolina
December 7, 1835 to March 4, 1839
Died: June 15, 1849 in Nashville, Tennessee
Buried: The grounds of the Tennessee State Capitol Building in Nashville
My wife Debbie and I took a trip to Nashville, Tennessee in August of 2007 for a week vacation. While we were in Nashville, we got to visit two more dead presidents. On our first day, Monday morning April 9, we drove to the state capital building to get James Knox Polk, the 28th Dead President in my collection. Later that week, we visited the Hermitage and got Andrew Jackson. I now have only nine to go.

Polk, the first of ten children, was born in a log farmhouse in what is now Pineville, North Carolina in Mecklenburg County in 1795, just outside of Charlotte. His father, Samuel Polk, was a slaveholder, successful farmer and surveyor of Scots-Irish descent, and related to Scottish nobility. His mother, Jane Polk (née Knox) was a descendant of the Scottish religious reformer John Knox. In 1806, the Polk family moved to Tennessee, settling near Duck River in what is now Maury County. The family grew prosperous, with Samuel Polk becoming one of the leading planters of the area. When James was 11, his family moved to Nashville, Tennessee. When he was 18, he attended a school in Murfreesboro, where he met his future wife, Sarah Childress. Polk graduated from the University of North Carolina at Chapel Hill in 1818 with top honors and then returned to Nashville to study law under renowned Nashville trial attorney Felix Grundy.

Polk was brought up as a Jeffersonian Democrat, for his father and grandfather were strong supporters of Thomas Jefferson. In 1822, Polk was elected to the state legislature. He married Sarah Childress on January 1, 1824. At the time of their marriage, Polk was 28, and Childress was 20. Through their marriage, they had no children, and were married until his death in 1849. Polk became a supporter of Andrew Jackson, then the leading politician of Tennessee. In 1824, Jackson ran for President, while Polk campaigned for the House of Representatives. Polk, at age 29, succeeded, but Jackson was defeated.

In Congress, Polk was a firm supporter of Jacksonian democracy; he opposed the Second Bank of the United States, favored gold and silver over paper money; distrusted banks; and preferred agricultural interests over industrial ones. This behavior earned him the nickname "Young Hickory," an allusion to Andrew Jackson's sobriquet, "Old Hickory." After Jackson defeated Adams in the presidential election of 1828, Polk rose in prominence, becoming the leader of the pro-Administration faction in Congress. Polk became Speaker of the House of Representatives in 1835 (the only Speaker of the House of Representatives ever to be elected President of the United States). Jackson left office two years later, to be succeeded by fellow Democrat Martin Van Buren. Van Buren's term was a period of heated political rivalry between the Democrats and the Whigs.

Polk was a slaveholder for almost his entire adult life. His father Samuel left over 8,000 acres of land and about 53 slaves to his widow and his children. James inherited control over nine of his father's slaves. In 1834, he sold his Somerville plantation and bought 920 acre cotton plantation near Coffeeville, Mississippi. He ran this plantation for the rest of his life. He infrequently bought more slaves and sold others, although once he became President and could better afford it, he bought more slaves. Polk's will stipulated that their slaves were to be freed after both he and his wife Sarah had died. However, the 1863 Emancipation Proclamation and the 1865 Thirteenth Amendment to the United States Constitution freed all remaining slaves in rebel states some more than 25 years before the death of his wife in 1891.

<![if !vml]>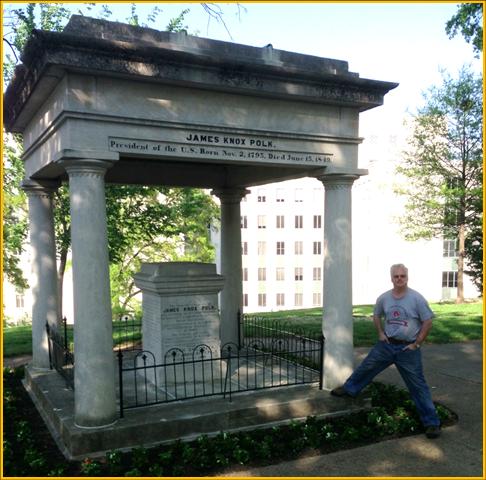 <![endif]> Leaving Congress in 1839, Polk became a candidate in the Tennessee gubernatorial election, defeating the incumbent Whig, Newton Cannon. He served for two terms but was defeated in two bids for re-election. Throughout all three of these campaigns, he focused on the policy differences on the economy between the Whigs and the Democrats attacking the Whig platform on economic policies. These three campaigns of attacking the Whigs largely helped him gain national spotlight within the Democratic Party, which helped him win the nomination for president in 1844.

Polk initially hoped to be nominated for vice-president at the Democratic convention, which began on May 27, 1844. The leading contender for the presidential nomination was former President Martin Van Buren, who wanted to stop the expansion of slavery. The main political contention involved the Republic of Texas, which, after declaring independence from Mexico in 1836, had asked to join the United States. Van Buren opposed the annexation but in doing so lost the support of many Democrats, including his friend and former president, Andrew Jackson, who still had much influence. In the convention, Van Buren could not win the two-thirds supermajority required for nomination. When it became clear that Van Buren would not win the required majority, Polk was put forth as a "dark horse" candidate. By the ninth ballot, the convention unanimously nominated Polk. Despite having served as speaker of the House of Representatives, he was relatively unknown, leading many Whigs to snipe, "Who is James K. Polk?" Because the Democratic Party was splintered into bitter factions, Polk promised to serve only one term if elected, hoping that his disappointed rival Democrats would unite behind him with the knowledge that another candidate would be chosen in four years.

Polk's Whig opponent in the 1844 presidential election was Henry Clay of Kentucky. (Incumbent Whig President John Tyler—a former Democrat—had become estranged from the Whigs and was not nominated for a second term.) The question of the annexation of Texas dominated the campaign. Polk was a strong proponent of immediate annexation, while Clay was vacillating over it. In the election, Polk won in the South and West, while Clay drew support in the Northeast. Polk lost his home state of Tennessee as well as North Carolina (the only President to win the presidency while losing both his resident state and birth state), however, Polk won the crucial state of New York (with the support of many Van Buren supporters, since it was his home state), where Clay lost supporters to the third-party candidate James G. Birney of the Liberty Party, who was anti-slavery. Polk, and vice president George M. Dallas, won the popular vote by a margin of about 38,000 out of 2.6 million, and took the Electoral College with 170 votes to Clay's 105. Polk won 15 states, while Clay carried 11.

When he took office at 49, Polk became the youngest man at the time to assume the presidency. He set out four goals; re-establishment of the Independent Treasury System, the reduction of tariffs, acquisition of some or all the Oregon boundary dispute and the purchase of California from Mexico. All four were accomplished in his four years. Polk is considered by many historians as our hardest working presidents. He would rise before dawn and work until after sunset. While Polk was President, due to his devout Presbyterian wife, dancing, card-playing and alcoholic beverages were banned from the White House. Sarah Polk also hosted the first annual White House Thanksgiving dinner.

Polk's views on slavery made his presidency bitterly controversial between pro-slavery people, abolitionists and those who favored compromise. During his presidency, many abolitionists harshly criticized him as an instrument of the "Slave Power," and claimed that the expansion of slavery lay behind his support for the annexation of Texas and later war with Mexico. Polk did not favor expanding slavery into the territories but argued instead for extending the Missouri Compromise line to the Pacific Ocean, which would prohibit the expansion of slavery above 36° 30' west of Missouri, but allow it below that line if approved by eligible voters in the territory.

Polk's time in the White House took its toll on his health. Full of enthusiasm and vigor when he entered office, Polk left on March 4, 1849, exhausted by his years of public service. He lost weight and had deep lines on his face and dark circles under his eyes. He is believed to have contracted cholera in New Orleans, Louisiana, on a goodwill tour of the South. He died at his new home, Polk Place, in Nashville, Tennessee, at 3:15 p.m. on June 15, 1849. He was buried on the grounds of Polk Place. Polk's devotion to his wife is illustrated by his last words: "I love you, Sarah. For all eternity, I love you." She lived at Polk Place for over forty years after his death. She died on August 14, 1891. At the time of his death, Polk was also survived by his mother, Jane. He is one of only three presidents to have predeceased their mothers.

Polk had the shortest retirement of all Presidents at 103 days. He was the youngest former president to die in retirement at the age of 53. He and his wife are buried in a tomb on the grounds of the Tennessee State Capitol Building in Nashville, Tennessee where we found him. The tomb was moved to this location in 1893 after his home at Polk Place, a few blocks away, was demolished (Today there is a hotel on the spot). Aside from the White House, there is only one home still standing that Polk lived in. It's an 1816 home built by Polk's father Samuel. Polk lived here after his graduation from college in 1818 until he got married in 1824.
Here are some webpages of interest:
James K. Polk Ancestral Home
The White House Biography of James Knox Polk
The Internet Public Library
The American President Biography
---

Robert Charles Winthrop
Whig
Massachusetts
22nd Speaker of the House
Born: May 12, 1809 in Boston, Massachusetts
Served: December 6, 1847 – March 4, 1849
Died: November 16, 1894 in Boston, Massachusetts
Buried: Mount Auburn Cemetery, Cambridge, Massachusetts
<![if !vml]>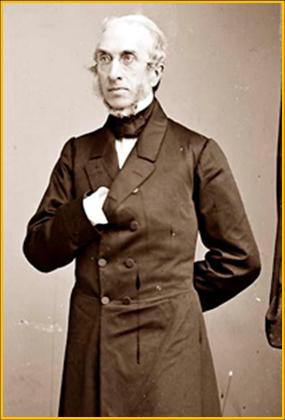 <![endif]> On one of our trips to Boston to see the Red Sox, we stayed in a hotel in Watertown. On the day we went home, we first drove to neighboring Cambridge in the morning to famous Mount Auburn Cemetery. Founded in 1831 as "America's first garden cemetery", Mount Auburn was the first "rural cemetery." The cemetery is credited as the beginning of the American public parks and gardens movement. The 174-acre cemetery set the style for other suburban American cemeteries such as Laurel Hill Cemetery (Philadelphia, 1836), Mt. Hope Cemetery, America's first municipal rural cemetery (Rochester, New York, 1838), Green-wood Cemetery (Brooklyn, 1838), The Green Mount Cemetery, Baltimore, Maryland 1838, Albany Rural Cemetery (Menands, New York, 1844) and Forest Hills Cemetery (Jamaica Plain, 1848) as well as Oakwood Cemetery in Syracuse, New York. It was easy to find and they have maps of all of the famous people buried there. These include Edwin Booth (John Wilkes older brother), McGeorge Bundy (National Security Advisor to JKF and LBJ), actress Anne Revere (won an Oscar in 1945 for Supporting Actress in National Velvet), Dorothea Dix, Mary Baker Eddy (Christian Science), Curt Gowdy (voice of the Red Sox), philosopher Robert Nozick, artist Winslow Homer, poet Julia Ward Howe ("Battle Hymn of the Republic"), Henry Cabot Lodge, Jr., Charles Sumner, writer Bernard Malamud (wrote "The Natural"), architects Charles Bulfinch and Buckminster Fuller, poets Robert Creeley and Henry Wadsworth Longfellow and four Supreme Court justices; Felix Frankfurter, Horace Gray, Joseph Story and Benjamin Robbins Curtis. Also there is the 22nd Speaker of the House, Robert Charles Winthrop.

Winthrop was born to Thomas Lindall Winthrop and Elizabeth Bowdoin Temple. He attended the prestigious Boston Latin School and graduated from Harvard University in 1828. On March 12, 1832, he married Elizabeth Cabot Blanchard with whom he had three children. After studying law with Daniel Webster, he was admitted to the bar in 1831 and practiced in Boston. He served in the Massachusetts House of Representatives from 1835 to 1840 and served as their Speaker of the House from 1838 to 1840.

Winthrop, who politically was a Whig, was elected US Representative from Massachusetts to the 26th United States Congress to fill the vacancy caused by the resignation of Abbott Lawrence. He was reelected to the 27th Congress and served from November 9, 1840 to May 25, 1842 when he resigned. He was subsequently elected to the 27th Congress to fill the vacancy caused by the resignation of his successor, Nathan Appleton. He was reelected to the 28th and to the three succeeding Congresses and served from November 29, 1842 until to July 30, 1850, and served as the Speaker of the House during the 30th Congress.

After Daniel Webster resigned to become Secretary of State in 1850, Winthrop resigned from House and was appointed by fellow Whig Governor George Briggs to fill the remainder of Webster's Senate term. Winthrop's views proved no more palatable to abolitionists than did Webster's, and he failed to win reelection by the Legislature to either of Massachusetts' Senate seats in 1851. Later that year, Winthrop actually won a popular plurality in the race for Massachusetts Governor but as the state Constitution required a majority, the election was thrown into the Legislature and the same coalition of Democrats and Free Soilers defeated him again. His final venture into elected political office was as a presidential elector on the Whig ticket in 1852. Afterwards, Winthrop became an independent, unsuccessfully supporting Millard Fillmore, John Bell and George McClellan.

With his political career over at the young age of 41, Winthrop spent the remainder of his life in literary, historical and philanthropic pursuits. He was a major early patron of the Boston Public Library and president of the Massachusetts Historical Society from 1855 to 1885, during which time he wrote a biography of his ancestor John Winthrop (he is the seventh generation descendant of the founding governor the Massachusetts Bay Colony). He served as the president of the Massachusetts Bible Society for several years where he advocated that Christian morality was the necessary condition of a free society. His most notable contributions came as permanent Chairman and President of the Peabody Education Fund Trustees, which he served from 1867 to his death. As well as steering the contributions of the Peabody Trust, Winthrop gave his own money to various Southern schools, the most long lasting of which was the $1,500 of seed money provided to a teacher's college that renamed itself Winthrop University in gratitude. He became a noted orator, delivering the eulogy for George Peabody in 1870 and at the ceremony that opened the Washington Monument in 1884.

Winthrop is a great-great-grandfather of United States Senator and 2004 Presidential candidate John Kerry.
---

Nathaniel Prentice Banks
Republican & American (the "Know-Nothings")
Massachusetts
25th Speaker of the House
Born: January 30, 1816 in Waltham, Massachusetts
Served: February 2, 1856 to March 4, 1857
Died: September 1, 1894 in Waltham, Massachusetts
Buried: Grove Hill Cemetery, Waltham, Massachusetts
           <![if !vml]>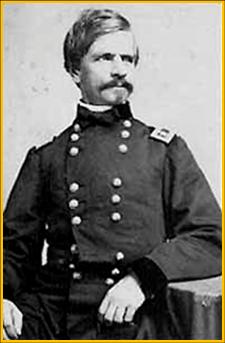 <![endif]>On one of our trips to Boston to see the Red Sox, we stayed in Watertown, Massachusetts. After breakfast one morning, we drove over to Grove Hill Cemetery in Waltham. It's a small historic cemetery, started in 1703, on Main Street. Banks was not easy to find at first. We knew what the grave looked like, but he was up in a corner on a hill. so spotting him was not easy.

Banks was the first child of Nathaniel P. Banks, Sr., and Rebecca Greenwood Banks. He received only a common school education and at an early age began work as a bobbin boy in a local cotton factory; throughout his life he was known by the humorous nickname, Bobbin Boy Banks. Subsequently, he apprenticed as a mechanic; briefly edited several weekly newspapers; studied law at Amherst and was admitted to the bar at age 23, his energy and his ability as a public speaker soon winning him distinction. His booming, distinctive voice and oracular style of delivery made him a commanding presence before an audience. On April 11, 1847, at Providence, Rhode Island, he married Mary Theodosia Palmer.

Banks served as a Democrat in the Massachusetts House of Representatives from 1849 to 1853 and was speaker in 1851 and 1852. He was president of the state Constitutional Convention of 1853, and in the same year was elected to the United States House of Representatives as a coalition candidate of Democrats and Free-Soilers. In 1854, he was reelected as a member of the American Party, which was also known as the "Know Nothing" ( a party that opposed immigration and Catholics).

At the opening of the Thirty-Fourth Congress, men from several parties opposed to slavery's spread gradually united in supporting Banks for speaker, and after the longest and one of the most bitter speakership contests ever, lasting, from December 3, 1855 to February 2, 1856, he was chosen on the 133rd ballot. This has been called the first national victory of the Republican party. He gave antislavery men important posts in Congress for the first time and cooperated with investigations of both the Kansas conflict and the caning of Senator Charles Sumner. He played a key role in 1856 in bringing forward John C. Frémont as a moderate Republican presidential nominee. For the next few years, Banks was supported by a coalition of Know-Nothings and Republicans in Massachusetts. His interest in the Know-Nothing legislative agenda was minimal, supporting only some tougher residency requirements for voting.

Re-elected in 1856, he resigned in December 1857 to become governor of Massachusetts. He made a serious attempt to gain the Republican presidential nomination in 1860, but discord within his party in Massachusetts, a residence in a "safe" Republican state, and his Know-Nothing past doomed his chances.

As the Civil War became imminent, President Abraham Lincoln considered Banks for a cabinet post, and eventually chose him as one of the first major generals of volunteers, appointing him on May 16, 1861. Perceptions that the Massachusetts militia was well organized and armed at the beginning of the Civil War likely played a role in the appointment decision. He was initially resented by many of the generals who had graduated from the United States Military Academy at West Point, but Banks brought political benefits to the administration, including the ability to attract recruits and money for the Federal cause.

Banks first commanded at Annapolis, Maryland, suppressing support for the Confederacy in a slave-holding state that was at risk of seceding, then was sent to command on the upper Potomac when General Robert Patterson failed to move aggressively in that area. When General George B. McClellan entered upon his Peninsula Campaign in the Spring of 1862, the important duty of keeping the Confederate forces of Stonewall Jackson in the Shenandoah Valley from reinforcing the defenses of Richmond fell to the two divisions commanded by Banks. Banks military skill was no match for legendary Stonewall Jackson. Jackson's campaign of maneuver and lightning strikes against superior forces in the Shenandoah Valley, under Banks and other Union generals, humiliated the North and made Jackson one of the most famous generals in American history.

On August 9, 1862, Banks again encountered Jackson at Cedar Mountain, and attacked him to gain early advantage, but a Confederate counterattack led by General A.P. Hill repulsed Banks' corps. The arrival at the end of the day of Union reinforcements under General John Pope, as well as the rest of Jackson's men, resulted in a two-day stand-off there. The Northern newspapers provided flattering versions of Banks' performance while Southern newspapers called the battle a Southern victory.

Banks next received command of the defense forces at Washington. In November 1862, he was asked to organize a force of 30,000 new recruits, drawn from New York and New England. As a former governor of Massachusetts, he was politically connected to the governors of these states, and the recruitment effort was successful. In December he sailed from New York with a this large force of raw recruits to replace General Benjamin Butler at New Orleans, Louisiana, as commander of the Department of the Gulf. Under orders to ascend the Mississippi River to join forces with Ulysses S. Grant, who was then trying to capture Vicksburg, Banks first pushed a Confederate force up the Teche Bayou and marched to Alexandria, Louisiana, hauling off slaves, cotton and cattle from a rich agricultural area.

When the Confederates reduced their garrison at Port Hudson, Louisiana, on the Mississippi, he attacked in May 1863. Two attempts to carry the defensive works by storm during the Siege of Port Hudson, as at Vicksburg, were dismal failures. Port Hudson was the first time African American soldiers were used in a major Civil War battle, as permitted by Banks. Low on food and ammunition, the garrison surrendered on July 9, 1863, after receiving word that Vicksburg had fallen. The entire Mississippi River was then under Union control.

In the autumn of 1863, Banks organized two seaborne expeditions to Texas, chiefly for the purpose of preventing the French in Mexico from aiding the Confederates or occupying Texas, and he eventually secured possession of the region near the mouth of the Rio Grande and the Texas outer islands. The Red River Campaign (March–May 1864), was considered a strategic distraction by his superior, Ulysses S. Grant, who wanted Banks to drive east to capture Mobile, Alabama, as part of a coordinated series of offensives in the spring of 1864. Union General-in-Chief Henry W. Halleck came up with an alternative plan, to march 30,000 men northwest along the Red River in Louisiana and capture Shreveport, Louisiana. Banks himself disagreed with the plan, hoping instead to mount an expedition to capture Galveston, but went ahead with it under official protest.

<![if !vml]>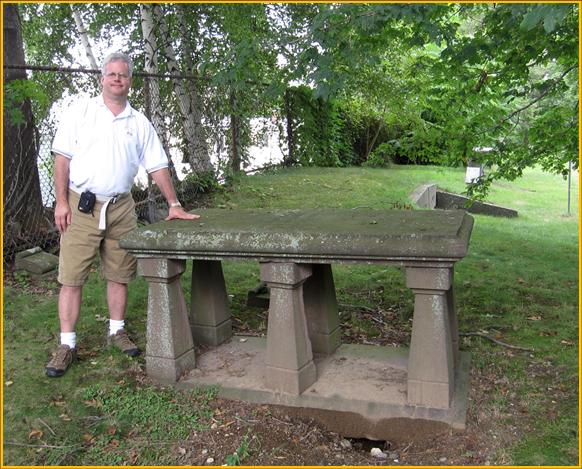 <![endif]> Banks' Army was routed at the Battle of Mansfield (also known as the Battle of Sabine Crossroads) on April 8, 1864 by General Richard Taylor (son of former President Zachary Taylor) and retreated twenty miles to make a stand the next day at the Battle of Pleasant Hill. The demoralized Union troops stopped a Confederate attack at Pleasant Hill on April 9, but after the battle, the they remained demoralized and unconfident in Banks. They continued the retreat to Alexandria where they rejoined with part of the Federal Inland Fleet under David Dixon Porter. Officially, the Battle of Pleasant Hill was a Union victory, as the Confederates were successfully driven from the field. However, because Banks and his army had retreated so soon afterwards, many argued over who had really won. Porter had joined the Red River Campaign with intent to take on cotton as lucrative prizes of war and Banks had allowed rich speculators to come along for the gathering of cotton. Banks was dependent on Porter's fleet to continue his retreat, but Porter's fleet was trapped above the falls at Alexandria by the low water. In ten days, 10,000 Union troops under fire built two dams, raising the river level and allowing Porter's fleet and Banks' army to escape. After the campaign, just before he began his operations against Atlanta, General Sherman called the Red River Campaign "One damn blunder from beginning to end." Banks was removed from command after the Red River Campaign. The Confederates held the Red River for the remainder of the war. They finally surrendered June 1865, two months after Robert E. Lee sued for peace at Appomattox Court House in Virginia.

Removed from his field command, President Lincoln placed Banks on leave in Washington, where he lobbied for months for the president's reconstruction plans for Louisiana. Banks had earlier engineered the election victory of a moderate loyalist civilian government in Louisiana, inaugurated by elaborate celebrations he organized and funded. The secret presidential investigating commission headed by conservative Democrats William Farrar Smith and James T. Brady in early 1865 devoted considerable effort to trying to connect Banks with vice and irregular trading permits in the New Orleans area. The somewhat one-sided final commission report, which did not specifically accuse him of wrongdoing, was never released. But he had definitely granted special favors without apparent compensation to men later connected to the Crédit Mobilier scandal and to a few others of questionable reputation.

In August 1865, Banks was mustered out of the service by President Andrew Johnson, and from 1865 to 1873, he was again a representative in Congress, serving as chairman of the Foreign Affairs Committee and sometimes as chair of the Republican caucus. He played a key role in the final passage of the Alaska Purchase legislation and was one of the strongest early advocates of Manifest Destiny. He wanted the United States to acquire Canada and the Caribbean islands to reduce European influence in the region. He also served on the committee investigating the Crédit Mobilier scandal.

Unhappiness with the course of the administration of President Ulysses S. Grant led, in 1872, to his joining the Liberal-Republican revolt in support of Horace Greeley. While Banks was campaigning across the North for Greeley, an opponent successfully gathered enough support to defeat him in his Massachusetts district as the Liberal-Republican and Democratic candidate. He thought his involvement with a start-up Kentucky railroad and other railroads would substitute for the political loss. But the Panic of 1873 doomed the railroad, and Banks went on the lecture circuit and served in the Massachusetts Senate.

In 1874, he was elected to Congress again as an independent and served the following two terms, again as a Republican (1875–1879). He was a member of the committee investigating the irregular 1876 elections in South Carolina. Defeated for yet another term, the president appointed him United States marshal for Massachusetts, a post he held from 1879 until 1888, when for the tenth time, he was elected to Congress as a Republican. This final term saw significant mental deterioration, and he was not renominated. He died at Waltham, Massachusetts, and is buried there in Grove Hill Cemetery.
<![if !supportLineBreakNewLine]>
<![endif]>
Friends of the Mansfield Battlefield

---

William Pennington
Republican
New Jersey
27th Speaker of the House
Born: May 4, 1796 in Newark, New Jersey
Served: February 1, 1860 to March 4, 1861
Died: February 16, 1862 in Newark, New Jersey
Buried: Mt. Pleasant Cemetery, Newark, New Jersey
<![if !vml]>
<![endif]> One afternoon, I decided to drive to Newark to Mt. Pleasant Cemetery to get some dead governors of New Jersey. One of the dead governors also was a Speaker of the House of Representatives also. The second of two from New Jersey. Mount Pleasant Cemetery is a 40-acre Victorian-era cemetery in Newark's North Ward located on the west bank of the Passaic River. The cemetery houses the graves of some of Newark's most eminent citizens but has seen better days. Along with Pennington and two other governors; Franklin Murphy and Marcus Ward, there is Frederick Theodore Frelinghuysen (Secretary of State for President Chester Arthur), John F. Dryden (started Prudential Insurance) and Supreme Court justice Joseph P. Bradley are buried here.
Born and died in Newark. He was the son of Governor William Sandford Pennington (6th Governor). He graduated from the College of New Jersey (now Princeton University) in 1813. Pennington studied law and took up practice in Newark. He was a clerk of the United States District Court for the District of New Jersey (where his father was a judge) from 1815 to 1826 and then studied law on his own with Theodore Frelinghuysen (Whig senator and mayor of Newark). As a member of the Whig party, he was elected to the New Jersey General Assembly from 1828 to 1834.
<![if !vml]>
<![endif]> In 1836, he was elected governor and served one term. His tenure as governor was marked by the "Broad Seal War" controversy. Following the closely contested election of 1838, two groups sought admission to the United States Congress from New Jersey. Both held commissions bearing the great (broad) seal of the state; only the Whig commissions, however, were legally executed and signed by the state governor, William Pennington. Charging their opponents with election fraud and facing loss of control of the House of Representatives, the Democratic Party majority in the House refused to seat all but one Whig. When it was proved that the county clerks in Cumberland and Middlesex counties had suppressed the returns in certain townships that would have given the Democrats a majority, the House, on February 28, 1840, seated the five Democratic claimants.
After being governor, President Millard Fillmore wanted Pennington to be the Governor of the Minnesota Territory, but Pennington said no. Instead, leaving the Whigs and joining the Republican Party, he was elected to the U.S. House of Representatives in 1858 to the 36th Congress. He took the seat that his cousin, Alexander Cumming McWhorter Pennington, held two years earlier. This was a tumultuous time in our history to be in Congress. During his first (and only) term, he was elected Speaker of the United States House of Representatives (one of only two from New Jersey) after months where the House was unable to decide on a candidate (the Republicans had a plurality, but not a majority, and the Southern Oppositionists who held the balance of power were unwilling to support either a radical Republican or a Democrat). Pennington was Speaker of the House in 1860 as the country headed for Civil War. He replaced James L. Orr of South Carolina as Speaker as Orr left to join the South Carolina secession convention (he later became a Confederate general). However, Pennington wasn't re-elected in November of 1860 (despite Lincoln's election - New Jersey didn't go Republican - the state voted for Democrat Stephen Douglas). He lost to Democrat Nehemiah Perry.
---

Schuyler Colfax
Republican
Indiana
29th Speaker of the House
Born: March 23, 1823 in New York City, New York
Served: December 7, 1863 to March 3, 1869
Died: January 13, 1885 in Mankato, Minnesota
Buried: City Cemetery, South Bend, Indiana
<![if !vml]>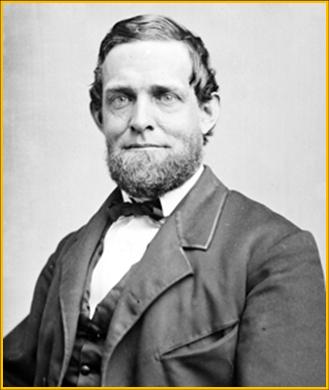 <![endif]> Schuyler Colfax was the first dead vice president, and the 17th overall, that my wife Debbie and I visited on "The Five DPOTUS Tour '05". Along with the dead presidents, <![if !vml]>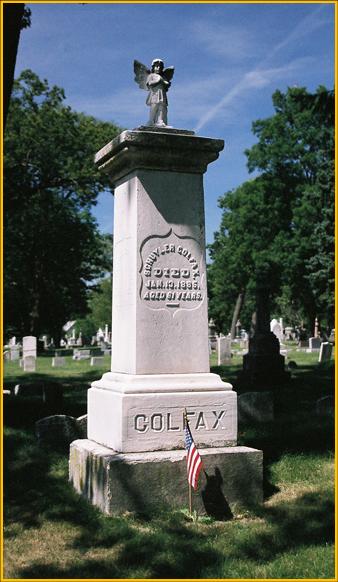 <![endif]>we picked up dead vice presidents, dead supreme court chief justices and losing presidential candidates. We started out from Bayonne early in the morning on Saturday, August 27. We drove across I-80 through Pennsylvania (what a drive that was) and into Ohio. We went past Cleveland and west along the Ohio Turnpike to Fremont (Rutherford B. Hayes) and finally to Sandusky to spend the night. The next day, we continued our trip west toward Chicago. One of the stops on the way was South Bend, Indiana. We found City Cemetery fairly easy and Colfax even easier. He is just inside the main gate. After snapping our photo we left to visit the University of Notre Dame. We walked around the campus seeing the chapel, the grotto, the stadium and of course, 'Touchdown' Jesus. Both Debbie and I were very much impressed with Notre Dame. Since Colfax was also a Speaker of the House of Representatives, he is here also.
Schuyler Colfax's father died of tuberculosis before he was born. At the age of ten, Schuyler went to work clerking in a store to help support his mother who was only 27. The following year, his mother remarried in 1834 and two years later they moved to New Carlisle, Indiana. After working in minor political jobs, Colfax founded the St. Joseph Valley Register in South Bend in 1845 and served as the editor of the influential Whig newspaper for eighteen years. Two years later, he would meet Abraham Lincoln. Colfax was one of the founders of the Free Soil Party in 1848 and was a delegate to Whig Conventions that year and again in 1852. In 1950, Colfax ran unsuccessfully as a Whig candidate for U.S. House of Representatives from Indiana. Later in 1852, he declined the Whig nomination for Congress.

Colfax was influential in the organization of the Republican Party in Indiana and was elected to the U. S. House of Representatives as a Republican in 1854. Colfax served in the U.S. House of Representatives from 1855 to 1869. additionally serving as Speaker of the U.S. House of Representatives from 1863 to 1869. As speaker, he voted in favor of the 13th Amendment granting citizenship to former slaves.

At the Republican convention of 1868, Colfax was nominated to be on the ticket with Civil War hero Ulysses S. Grant. They easily won the election over Democrats Horatio Seymour and Francis Preston Blair, Jr. After one term, Colfax decided not to run again with Grant in 1872 and was replaced on the Republican ticket by Henry Wilson of Massachusetts. Colfax left the Vice Presidency under a cloud due to the Crédit Mobilier scandal. Members of Congress brought charges of corruption against Colfax in 1873. He and other noted Republicans were accused of accepting bribes from the Crédit Mobilier, a construction company secretly owned by the directors of the Union Pacific Railroad. He was later cleared of the charges, but his political career was irreparably harmed. He returned to South Bend and made a living on the lecture circuit as a public speaker.
                  He died at age 61 on January 13, 1885, at the railroad station in Mankato, Minnesota while waiting for a train to take him to his next speaking engagement. He had walked about three-quarters of a mile in −30 °F weather from the Front Street depot to the Omaha depot intending to change trains to reach South Bend via Chicago. Five minutes after arriving at the depot, Colfax died of a heart attack brought on by the extreme cold and exhaustion.

Colfax is one of the few Speakers of the House to be portrayed in the movies. Actor John Hyams played Colfax in the 1936 Cecil B. DeMille film The Plainsman. He was among a number of historical characters to appear in the film. Colfax is portrayed in the Steven Spielberg film Lincoln by actor Bill Raymond during his time as Speaker in 1865 during passage of the 13th Amendment.
---

Joseph Wellington Byrns
Democrat
Tennessee
46th Speaker of the House
Born: July 20, 1869 in Cedar Hill, Tennessee
Served: January 3, 1935 to June 4, 1936
Died: June 4, 1936 in Washington, D.C.
Buried: Mount Olivet Cemetery, Nashville, Tennessee
<![if !vml]>
<![endif]> My wife Debbie and I took a trip to Nashville, Tennessee in August of 2007 for a week vacation. While we were in Nashville, we got to visit two more dead presidents along with two dead Speaker's of the House. On our first day, Monday morning April 9, we drove to the state capital building to get James Knox Polk, the 28th Dead President in my collection. Later that week, we visited the Hermitage and got Andrew Jackson. We also drove one cloudy morning to Mount Olivet Cemetery to get the Speaker's. Mount Olivet Cemetery is on Lebanon Road, approximately two miles east of downtown Nashville. John Bell was the first and later we found Jo Byrns.

The people who work at Mount Olivet Cemetery were by far the friendliest and most helpful (like most of Nashville) we have ever met. The large 256-acre cemetery opened in 1856 and contains a number of famous people along with Byrns including Felix Grundy (United States Senator and Attorney General), Confederate general Benjamin F. Cheatham, country music singer Vern Gosdin and two Supreme Court justices John Catron and Howell Edmunds Jackson.

Joseph Wellington Byrns, who was called "Jo" Byrns, was the son of James Henry Byrns and Mary Emily Jackson. He was named for a maternal uncle, Joseph William Green Jackson who died in the Civil War. A graduate of public schools and Vanderbilt University. A Democrat, he displayed a strong early interest in politics and was elected to the Tennessee House of Representatives in 1894 and reelected in 1896 and 1898. In 1900 he was elected to the Tennessee State Senate.

In 1902 he ran for district attorney of Davidson County, Tennessee but was defeated (his only unsuccessful political race in 18 efforts). In 1908, Byrns received the Democratic nomination for U.S. Representative and was elected in November of that year to a term beginning March 4, 1909. He served in the House for the rest of his life (almost 28 years).

Byrns was widely respected and his influence grew as his seniority did. He was chairman of the Democratic Congressional Campaign Committee from 1928 to 1935. In 1931, he was appointed chairman of the powerful House Appropriations Committee (in charge of setting the specific expenditures of money by the government of the United States and as such is one of the most powerful of the committees) and in 1933 became House Majority Leader. In 1935 he became Speaker of the House.

Byrns was Speaker when he died at age 66 in Washington, D.C., and had been planning to run for reelection. His funeral, attended by President Roosevelt and other dignitaries, was held in the United States Capitol. He was interred at Mount Olivet Cemetery in Nashville. His son Jo Byrns, Jr. later served a single term in the House but never achieved the popularity of his father. Jo Byrns High School, home of the Red Devils, near Adams, Tennessee in his native Robertson County, is named in his honor.
---
Dead Speaker Count
Have Need
8 39
Thank you for visiting




You can e-mail me with any comments you might have
<![if !vml]><![endif]>


<![if !vml]><![endif]>

Webpage design: Frank McGady 3/9/07